LEGISLATIVE UPDATE!
AB2609 has unanimously passed the G.O. committee with a vote of 18-0.  You can see Assemblyman Brian Nestande's press release here.  Thank you to everyone who sent letters in support of this bill, your efforts are making a difference.  
---
URGENT LEGISLATIVE UPDATE!
Your action is needed now!  Please check out the latest on AB 1425 and AB 2609 and what you can do to help.
---
Festival Weekend Alternate Events
The CHA Board has been working hard to locate or to coordinate alternate events to SCHF for our CHA members. These beer-related events are intended to be educational and, of course, fun. They might even distract you from the pain of not having a 2014 Southern California Homebrewers Festival—but we doubt it.
Click here to see what events are happening the weekend of May 2-4 or check out our new events calendar for other beer related events happening year round!
---
No 2014 SCHF, stay tuned for other CHA events that weekend!
With great sadness, we are announcing that there will not be a Southern California Homebrewers Festival in 2014.  The nonprofit that wanted to have our event as a fundraiser has decided at the last minute that the sheer size of our event and short time frame were simply too much for the local chapter of their organization.  
While we gear up for a full-fledged fight to change the legislation, the board would like you to know that we are planning several smaller tasting and brewing events throughout SoCal.  As the events are confirmed, we will send you the information.  That weekend is AHA's Big Brew Day and we will send out dates and times of those events as they are scheduled–tastings as well.  We won't forget you, and we don't want you to forget us—we plan to have new law and Fest up and going for 2015.
For those of you with reservations at Lake Casitas, please cancel them as soon as possible to allow Casitas time to re-book the sites for other campers.  We strongly urge all clubs to not consider taking homebrew to the park to have a mini-fest of your own   Several clubs have discussed keeping their reservations on that weekend and we have discussed that possibility with Casitas.  They have great concerns that having clubs take Fest-sized quantities of homebrew to the park is likely to be a problem in the making.  We want to be welcomed back to Casitas for our 2015 event, not turned away because of any misbehavior of club members in the absence of an organized event.  We would greatly appreciate the unified support of all clubs in this.
Stay tuned to www.calhomebrewers.org for details of great tasting events and Big Brew Days in Southern California on the weekend of May 2 , 3, & 4.  And stay tuned to help us fight the new law that has re-defined and diminished our rights as homebrewers.
---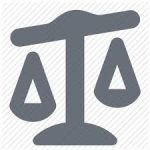 Urgent – California Homebrewers Association needs your help!!!

On October 1, 2013, Governor Brown signed into law a Committee Bill that is being interpreted by the California Department of Alcoholic Beverage Control to prohibit homebrew festivals like ours.The bill was originally written to allow the donation of home brewed beer and wine to be used for fundraising purposes by worthy non-profit organizations, but excludes groups that "promote home production of beer or wine, or whose membership is composed primarily of home brewers or home winemakers".
The bill was introduced by the California Assembly Committee on Governmental Organizations, whose intent was to make the sharing of home brewed wine and beer easier, not harder.  However, at some point in the process, wording was added that excludes the CHA from conducting our festival for So Cal homebrewers.
Two major issues face us—
1) An amendment to the bill is needed to allow our festival, which is an annual event, and to allow AHA to have their annual convention again in California.  We have already started our outreach and will work to have the bill amended.
2) Our 2014 annual event is in jeopardy.  We are researching language that was placed in the bill, since we believe that it was not meant to stop well-run events for homebrewers, but was meant to stop event promoters from hiding under non-profit groups in order to make money.  We will keep our members informed through local clubs representatives.
What can you do?
1)  Read the bill for yourself.  It is available on this website.
2) Write your local California Assemblymember and State Senator asking for the bill to be amended and for our 2014 event to be allowed to move forward as planned.  Sample letters will be available through your local homebrew clubs.  Sample letters are available through your local homebrew club.  You can find contact information for the clubs in your area on this website.
3) Donate to the CHA legal fund.  Seeing a new bill through the legislative process is a costly endeavor and we need all the help we can get.  Please click on the Donate icon below to contribute financially to our cause.
4) DO NOT PROCRASTINATE!  We need you to act now!